Wringing Cloth Through The Wringers:
A Brief History of Gassman Appliance
The story began in the little town of Paris Ohio in the 1950's when Willis Gassman did Appliance, Electrical and Water pump service. His son Wayne worked on jobs with him from the time he was in grade school.
When Wayne got his driver's license in 1956, his Dad would send him out to do jobs himself. Wayne had many interests & went off to college in New York, found Janet who became his wife in 1960.
They moved back to Ohio, then to Michigan for 20 years, where he started his own Appliance business in Lansing Michigan in 1979. In 1986, the family moved to Damascus Oregon and re-started the business from scratch.
As their three boys grew up, each one worked with Wayne for a time (each at his own point of need), then going on to their other passions & interests.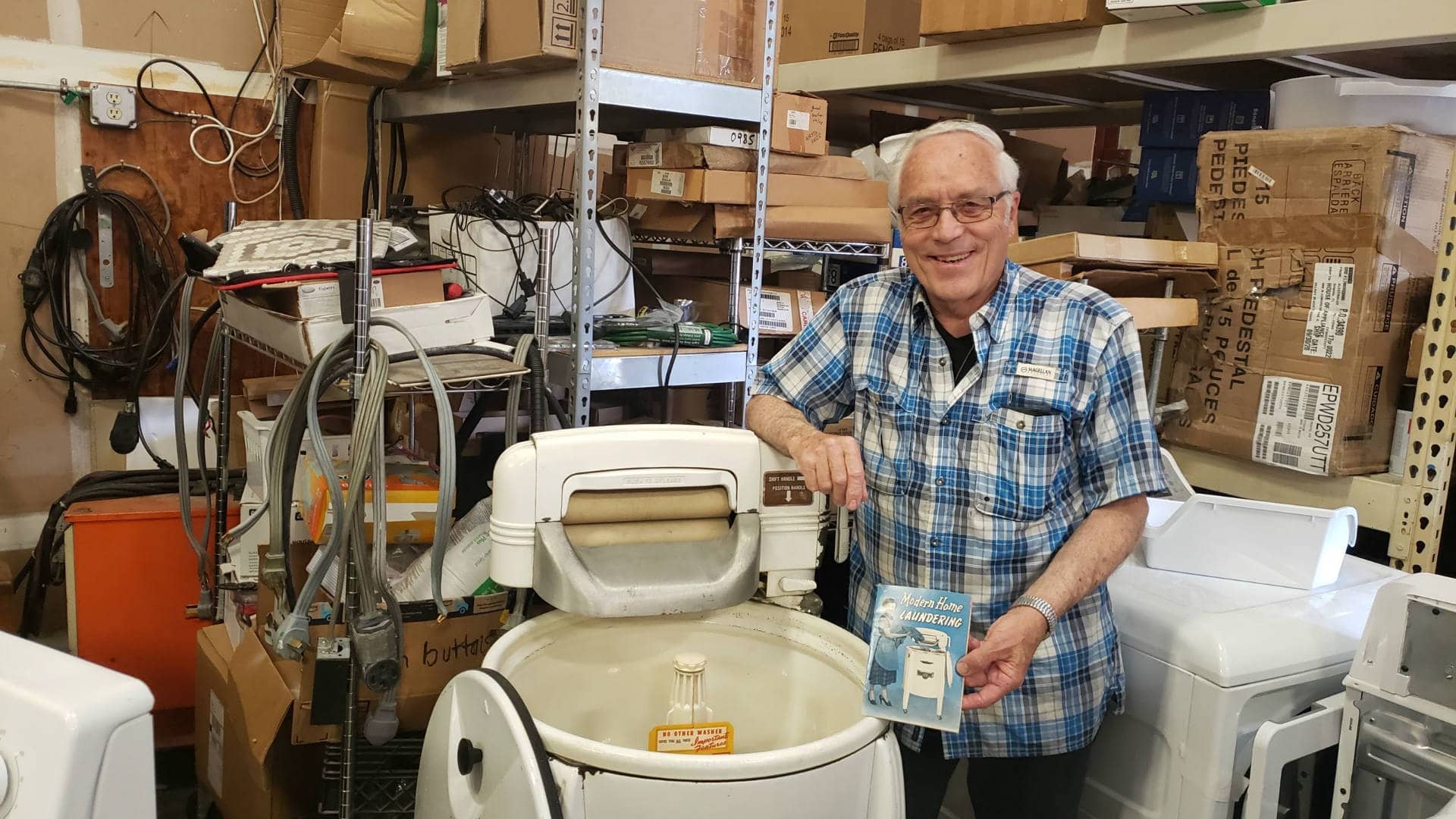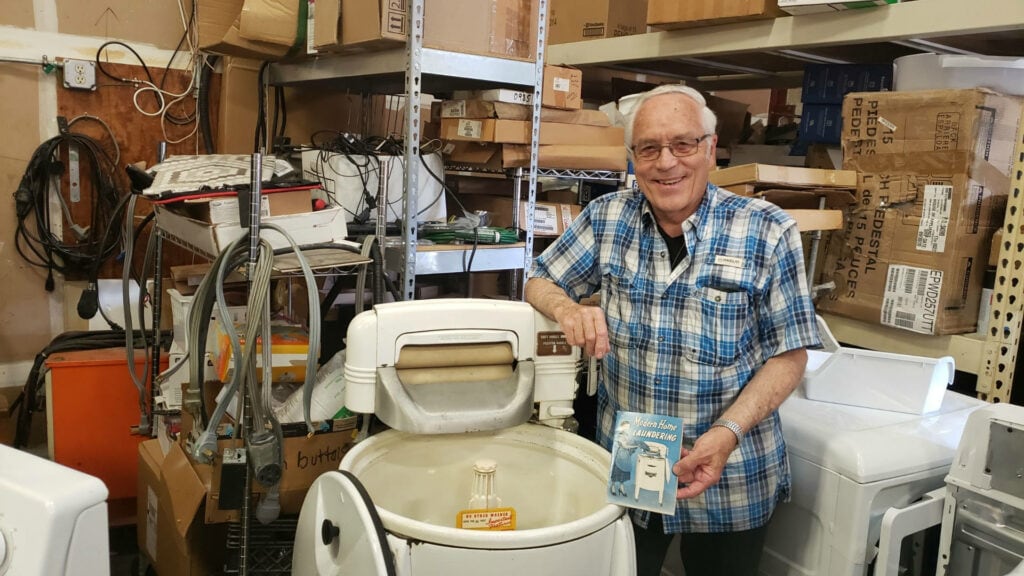 Advertising with only the Nickle Ads, business got off to a quick start covering the entire Portland area from Hillsboro to Mt Hood. As time and business progressed & traffic got heavier, we have narrowed down to the East side & less populated areas. 
Demand for new appliances brought us to supplying what our customers need and want. SPEED QUEEN is our favorite and most in demand because of the heavy duty quality and warranties up to 7 years parts and labor.
New employees have been added in the more recent years to enable us to continue meeting customers needs. We work at keeping our trucks stocked with the most needed parts so we can do most of our jobs on The FIRST TRIP.
Speed Queen Wringer Washers 1956, 1957 models:
These washers lived in a nursing home near Louisville Ohio, and worked 8 to 10 hours a day, 7 days a week for about a year, with only wringer repairs (from wear & heavy use).
The owner said, "anything that lasts more than a month here is a good one!"
With hot water & homemade lye soap
Agitate, then wring into next washer
Agitate, then wring into 'spinner'
'Spinner' is the old Bendix washer
Hang clothes on the line outside.
In below freezing weather, the clothes 'freeze dry' stiff on the line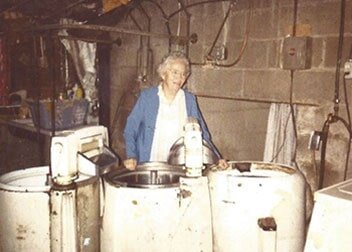 Lois Gassman
The original Gassman Appliance in Paris, Ohio – Circa 1980.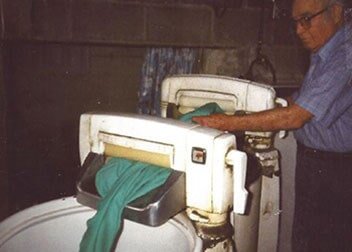 Willis Gassman
Wringing cloth through the wringers.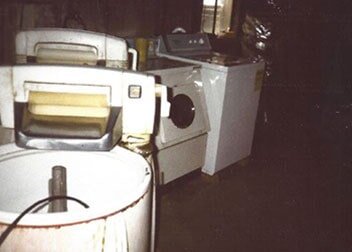 This Speed Queen Automatic washer was passed down in the family and retired in 2015 when a new AWN432 replaced it. 
The 1979 Speed Queen washer in the background, was passed down in the family, A daughter used it until it was replaced with a new Speed Queen pair in 2015. (The rest of the story: It is still being used today by a granddaughter and great grandchildren)